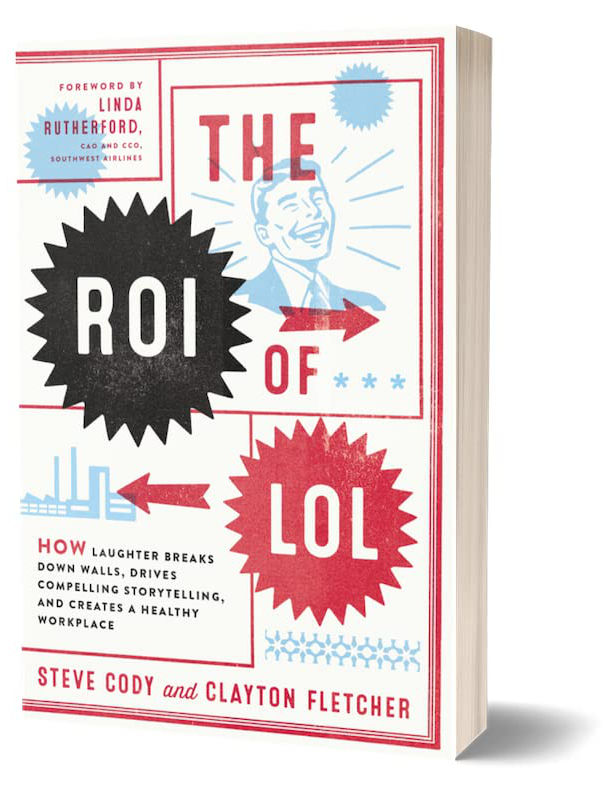 The ROI of LOL: How Laughter Breaks Down Walls, Drives Compelling Storytelling, and Creates a Healthy Workplace
BULK PRE-ORDER NOW & GET THIS SPECIAL OFFER
If you order 100 copies or more of The ROI of LOL from any of our bulk retailers, you and your organization will be invited to a free 30-minute PRIVATE online training session with the coauthors! This private online training session can be scheduled for a date that the buyer and the authors agree on within the next 6 months. Simply forward your email receipt to book@peppercomm.com and you'll receive instructions on how to join this exclusive online event.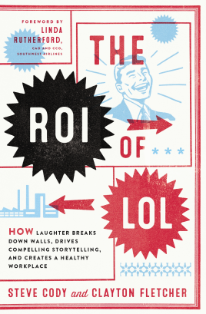 PRE-ORDER NOW FROM THESE RETAILERS
Steve and Clayton are delighted to be hosting a one-hour sneak-peek webinar for anyone who preorders the book. The webinar will be hosted on Tuesday, October 10th from 1-2 pm EST. Simply forward your email receipt to book@peppercomm.com and you'll receive instructions on how to join.
NARRATED BY STEVE CODY & CLAYTON FLETCHER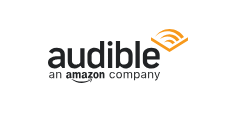 Testimonials
Laughter is good for the soul and business! This remarkable book illustrates how humor can improve morale, strengthen team cultures and relationships, as well as spark creativity in organizations.

Yanique Griffin-Woodall, Vice President, Communications, Customer Experience, Retail, CVS Health.

Comedians tell stories and jokes based on truth and this timely book reminds business leaders not to take ourselves too seriously while finding the humanity (and hilarity) in how we do our daily work.

Brian Harrison (Lott), CEO, Mubadala.

These master storytellers have written a much-needed business book that is as practical as it is entertaining. The ROI of LOL is must-read for all leaders looking to reimagine how they develop new products, become more strategic, leverage conflict, and create enviable cultures.

Courtney Harrison, Co-founder, Medius Advisory Group leadership consultants

Clayton Fletcher is an outstanding comedian and teacher. I cannot think of anyone better suited to teach you how to make your home or workplace funnier and happier.

Gary Gulman, comedian, author, star of HBO's The Great Depresh

Steve and Clayton's engaging new guide to the use of humor in the workplace shines a light on how comedy is conducive to empathetic leadership, engaged employees, and better communications. I for one am sold on the power that humor can have in business!

Kathy Bloomgarden, CEO, Ruder Finn.